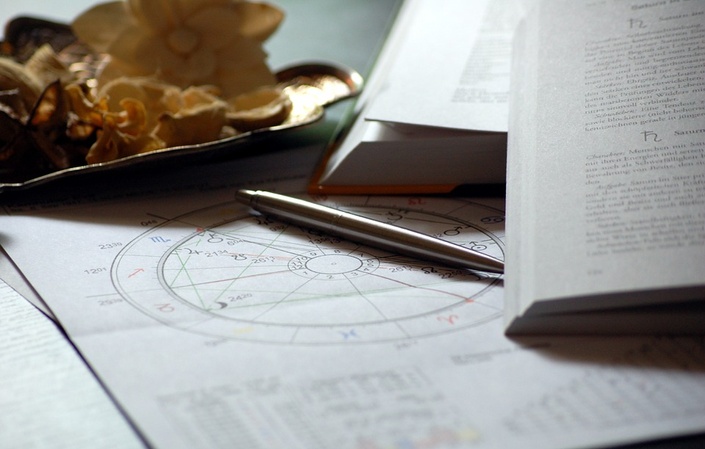 Natal Chart Reading PRO
Natal Chart Reading PRO is an online course to help upper-intermediate and advanced astrology students take your chart reading skills to the next level.
There are endless combinations of planets in signs and houses, and hundreds of transits - but how does everything connect together? The Natal Chart Reading PRO online course will help you make sense of all the astrological jargon - so you can get to the bottom on natal chart interpretation.

Natal Chart Reading PRO is for you if you fall into one of the following 3 categories:

UPPER-INTERMEDIATE: You know the basics of astrology – planets, signs, and houses – but you're not quite sure how to put them together into a meaningful chart interpretation
ADVANCED: you already read natal charts but may take a long prep time for prep
You fluently read natal charts, but you want to learn new approaches to chart reading, OR you want to learn more about predictions and planetary cycles
By the end of the course, you'll be able to read your natal chart like a PRO. Step-by-step formulas, guides, checklists, and quizzes will support you in the learning process.
If you consider starting doing readings for other people, this course will show you how to confidently read natal charts with minimal preparation. If you already read charts for other people, the course will give a fresh perspective to chart interpretation.
This is What You'll Learn
MODULE 1: The Natal Chart Synthesis
Learn how to wholistically read your chart with a 7-step formula:
The big picture of the chart
Chart imbalances
Aspect patterns
Stelliums
The chart ruler
Special planetary aspects
Important houses
MODULE 2: Planets And Psyche
The Astro Butterfly's original "Planets And Psyche" model
How planets are connected to different areas of our psyche
Personal planets, social planets, outer planets
The bridge planets: Mars & Chiron
Identifying where someone is "stuck" and what kind of transformation they need
MODULE 3: House Rulerships
Go deep in your chart interpretation with house rules:
What is the House Rulership Model
The difference between house rulers and planets in houses
A step-by-step framework to answer specific questions and get to the bottom of the problem
Set the scene by understanding in which planetary cycle you are in right now:
The 12-year Jupiter Cycle
The 29-year Saturn Cycle
The 50-year Chiron Cycle
The 84-year Uranus Cycle
The Neptune square
The Pluto square
Transits by age groups
MODULE 5: Predictive Techniques
Learn when things are likely to happen - and what this means for your destiny:
Transits
Solar returns
Eclipses
Special planetary cycles in transit
Progressions
Solar arcs
Putting it all together
Your Instructor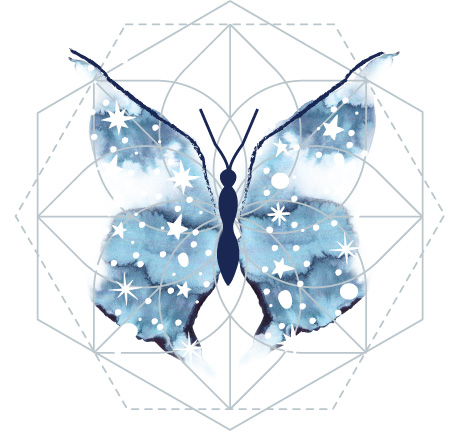 All Astro Butterfly courses combine astrology with personal development. More than 2800 people have taken Astro Butterfly's online courses, and 97% of them rated the courses as 'excellent' or 'very good'.